"Only 3 children in a group has made a huge difference to Lara's understanding."
Julia – Mossley Hill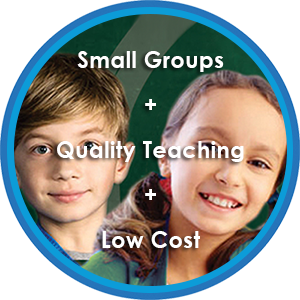 If your child is in Year 7,8 or 9 – you need to take a look at these facts!
Over the last four years:
The academic demands of KS3 have increased significantly and have become more challenging in every year group.
Content in both English, Maths and Science has all been moved down at least one year, bringing former GCSE content into KS3.
The rigours of KS3/4 assessments and the content of the new GCSES have in turn become challenging- less coursework and more emphasis on exam success.
The new curriculum is tough – let's give your child a fighting chance.
We have found as teachers and parents that very often students in Y7 – 9  need  time with another subject expert to either re-visit topics they have covered or consolidate their learning when time has run out and they have not had the opportunity to ask the teacher for extra explanations.
Our aim at the Education Place is to offer KS3 tuition that:
Re-visits and repeats core subject content as required – with personalised learning plans, delivered by teachers.
Consolidates on learning already gained and gives time to practising and exploring knowledge and skills at a greater depth in order to build confidence for the student  in that area.
Develop – set targets and stretch your student in order to reach his or her potential and have them ready to tackle GCSES and beyond.
Liverpool Key Stage 3 Classes – You Book, We Assess, You Relax!
We offer a free, no obligation assessment at the education place and will then forward a link to your child's personalised assessment and feedback. With many years of experience  teaching in schools, our secondary tutors can assess where vital support is needed and then work together with your child to deliver that support in a pre planned and personalised  learning plan. Regular progress reports will be given in order to gain a momentum of success in order to build that ever important mathematical confidence.
"Only 3 children in a group has made a huge difference to Lara's understanding."
Julia – Mossley Hill
"My son's grades have improved hugely. That extra support has made all the difference."
Sally – Allerton