Year 11 Boys – Easter Study Days & Football Camp – April 4th & 5th 2018.
"A fantastic G.C.S.E. study programme to engage and motivate boys who love sport."
Steve Grace – John Moores / Marshalls Football Club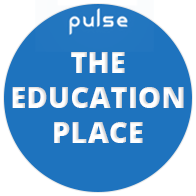 Pulse Education & I.M. Marsh
Maths + Science + Fifa + Football Tournament – Easter Holidays 2018.
Who?  
This two day programme is aimed at Year 11 boys who will be taking their G.C.S.E. examinations this summer. The boys will be keen to do well in their forthcoming exams, prepared to study hard, and will also play football, either recreationally or in a local team. They will also be familiar with Fifa! We would encourage boys to attend in peer groups – either friends or members of their respective football teams. We will be releasing only 10 places for this two day programme.
Maths & Science sessions will be delivered by our qualified teachers and the football sessions by a qualified I.M. Marsh football coach.
Why?
We know how difficult it can sometimes be to motivate young people during such an intense period so we have designed a programme to target two of the subjects that are deemed to be the most challenging of the new G.C.S.E s – namely Maths & Science.
What?
Small group, structured study programme in a new environment, interspersed with Fifa competitions and ending with daily competitive football matches.
Where?
Tuition & Fifa matches will take place at The Education Place on Booker Avenue and 5 A Side matches at I.M. Marsh on Holmefield Road.
When?
The programme will take place on Wednesday 4th April & Thursday 5th April
What 

Will The Programme Look Like?
   Day 1 & Day 2
10:00 – Arrival
10:15 – 11:15 – Group 1 – Science GCSE (Group 2 Structured Revision)
11:15 – 11:30 – Fifa Competition
11:30 – 12:30 – Group 2 – Science GCSE (Group 1 Structured Revision)
12:30 – 1:00 Lunch
1:00 – 2:00 – Group 1 – Maths GCSE  (Group 2 Structured Revision)
2:00 – 2:15 – Fifa Competition
2:30 – 3:30 – Group 2 – Maths GCSE (Group 1 Structured Revision)
4:00 – 5:00 – Five A Side Tournament @ I.M. Marsh – 2 External teams will compete in this tournament.
5:00  – Home For Evening Revision!
How Much Does The Programme Cost?
Two full days of tuition, Fifa & 5 A Side Football costs £70:00 per student. Lunch is not provided – Meal Deals are available locally!
Interested?
The deadline to register for this programme is Monday 26th March. Please send an email to office@pulsemusicliverpool.com stating your son's name and school. We will then be in touch with further details and confirmation of your place.
"Small group tuition and structured revision will give the boys that extra little push before they start the busy exam period. Really looking forward to helping them this Easter"
Nick – Education Place Science Teacher