"They don't do non verbal reasoning in schools so the classes are a massive help."
David – Aigburth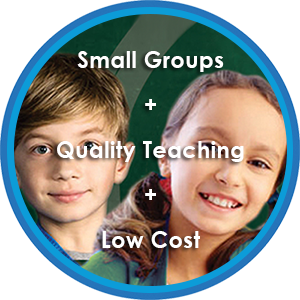 We're A Perfect Match – You want the Liverpool School of your choice & we're here to help with our 11 Plus prep classes in Liverpool. 
The 11plus exam and any exams that are modelled on it, are not beyond the realms of your 11 year old.
However, they are exams that differ completely from KS2 SATS both in terms of content and the style in which they are presented. They test children on different skills and aptitudes and have different success criteria. Schools do not currently teach towards them at present.
These tests can be tough – let's give your child a fighting chance.
At the Education Place our 11plus tuition can:
Teach the relevant Maths and English content of the 11 plus exam – usually Y6 content – in the year prior to them sitting the exam.
Teach the 11 plus strategies required for tackling both English and Maths exams.
Develop the strategies required for verbal and non verbal reasoning with your child, giving them ample time to practise and consolidate this learning over a series of sessions.
Your child might be on the path to success or need that little extra boost.
If your child is working at 'beyond expected' level at the end of Y5 then he/she has a good chance of passing an 11plus style exam. At  The Education Place we can:
Assess them in a free initial consultation lasting 45 minutes.
Use that assessment to tell us where your child starts on our 11 plus programme for English, Maths or both.
Monitor and evaluate your child's progress rigorously, and ensure that this information feeds into your child's individual learning programme.
*Please note: We cannot guarantee entry to any  specific school but we do guarantee that your child will have been taught all the required content to give them the best possible chance of success in the 11plus exam.
"Only 3 children in a group has made a huge difference to Lara's confidence & understanding."
Julia – Mossley Hill
"My son's grades have improved hugely. That extra support has made all the difference."
Sally – Allerton